The next time your dog needs to go, she'll let you know.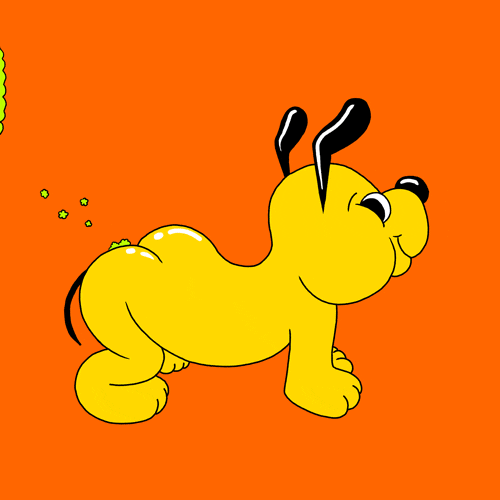 Improve Communication
🔔 Teach your furbaby to ring the bells when she needs to go outside instead of barking or scratching. Simple and effective and are endorsed by pet professionals.
🔔3 Level Adjustable Length - This upgraded design provides you 3 levels of length adjustments compared to common two-length bells. The thee snap closure allows for easy adjustment of the length to the bottom of the door or wall based on the size of your dog or the height of your door. Design is easily mounted and can be hung at any level to accommodate pups of all heights.

🔔Quality Bells - Large thick-walled jingle bells are made from durable metals that offer superior sound quality. High quality and nice sounding bells; 7 big extra loud bells, yet easy on your ears to attend to your pet's nature call wherever you are in the house. The tasteful design of silver coating keeps them shiny and the jingle sounds are easy on your ears.

💪This Dog Training Bells and its belts are custom-made and tested thoroughly for their ruggedness. The belt is made from heavy-duty nylon material that lasts longer than other cheaply made alternatives. Our dog training bells an amazing investment with a puppy! Simple and effective and are endorsed by pet professionals.

Key Benefits

Hang the bells on the door handle for easy set-up, and let your dog tell you when she needs to go outside.
Bells jingle to get your attention and let you know that your dog is ready to use the potty.
Eliminate the bad habit of indoor accidents by giving your dog an easy way to tell you he needs to go outside.
Here are 4 simple and effective steps to train your dog to learn to use the doorbell.
Step🔔 : First, introduce the bell to your puppy, let the puppy sniff it, be familiar with the sound of the bell, and let the puppy's paw and nose touch it. Encourage its interest by giving her treats and show appreciation when she is doing well.
Step🔔🔔 : The second stage is to teach her to ring the bell. Ask her to "ring the bell" each time you are taking her outside.
Each time your dog finishes ringing the bell, please give her some snacks.
Reward her a second time after they finish going potty.
Step 🔔🔔🔔: Hang the dog doorbell on the door handle where the dog usually goes out. Ensure it is easily reachable by your dog. Ensure that the bell is firmly attached so that it won't fall out; by a simple tug or pull which might scare your puppy. Then every time she rings the bell successfully, you have to give her a snack as a reward and show your appreciation for her.
Finally: Repeat these actions until your puppy knows to ring the doorbell to go out. Eventually, the dog will associate ringing the bell with going out, and she has learned to use this dog doorbell. Let your dog develop the habit of ringing the bell when going out.
Tips
Please don't let your puppy ring the bell when the dog gets up in the morning. Therefore, you need to keep her away from the doorbell. Don't yell at her for wrongfully ringing the bell; Your puppy will associate fear with ringing the bell.
Consistency also plays a key role during initial days like, not letting your puppy follow you outside without ringing the bell, giving treats when your puppy doesn't complete to ring the bell and go outside.
Save With FREE Shipping Today: We ship twice per week: Wednesdays and Saturdays 2-5 days Free shipping in the US.