Introducing the Best Tactical Dog Harness. More Comfort, Extra Durability.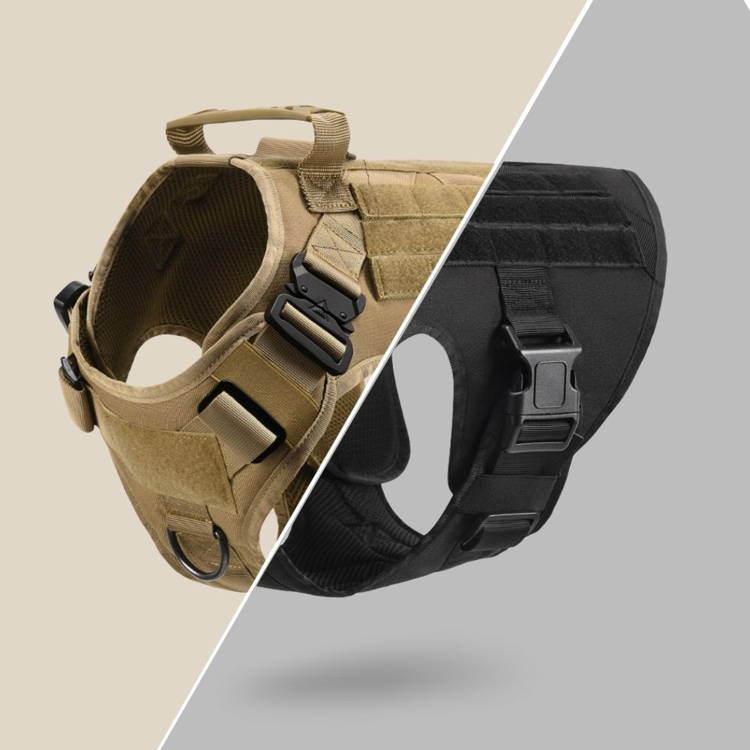 Tactical Dog Vest is specially engineered for Walking, Working, Hunting. Perfect Vest for big dogs such as German Shepherd, Husky, Malinois and etc.
☑️ Maximum Safety Control
☑️ No Choking, Better Walk
☑️ Patches & Utilities enhance the Working, Hiking, and Hunting experience
Why Tactical Dog Vest?

wether your treasured canine is a service dog or domestic pet, he or she deserves a trusted harness, no matter it's for working, exercising, hunting, or recreational purposes. The greatest benefits of the Tactical Vest:

Police/Military/Working Dogs - Maximum control, given protection, and extra storage for equipment
Service Dogs - Can carry water bottles, ID, and tags
Hunting/Outdoor Companion Dogs - your dog can actually carry its own stuff/supplies with comfort and safety
Military Dog Vest includes No Pull Front Clip
K9 tactical harness includes 2x Metal Buckles with 1000lbs Proof-Load test on Dog Shoulder Position which the most load point when Dog Pulling.
Comfortable Handle For Better Control
Tactical Dog Vest is Heavy Duty and made of 1000D Nylon Durable material, breathable and soft.
SIZING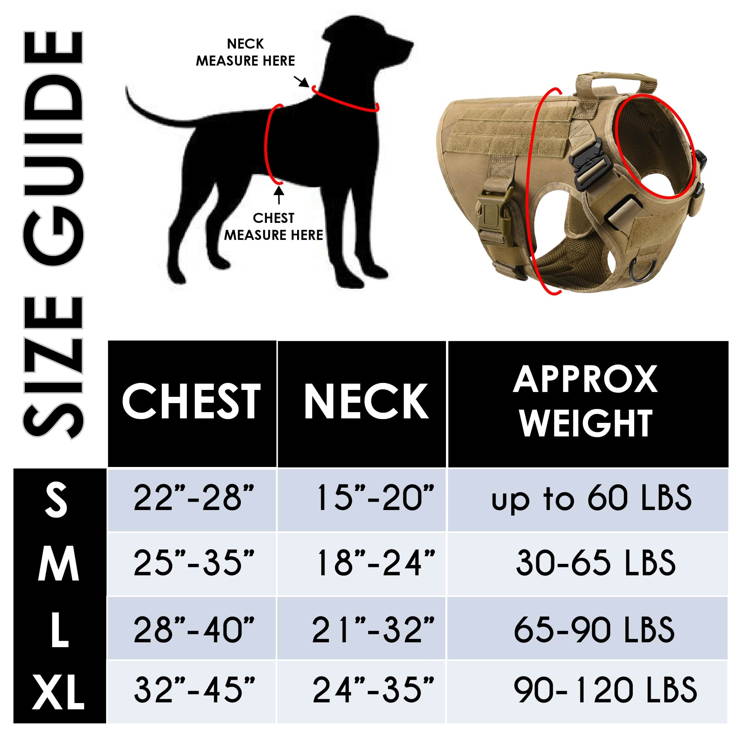 100% Guaranteed

We offer a 30-day guarantee on ALL our products and our staff will be more than happy to assist you with any issues you may have. Our dedicated staff offer customer support 24 Hours a Day, 7 Days a week. 100% Customer Satisfaction Guaranteed!